IBM Doing More Open Things
Submitted by Roy Schestowitz on Sunday 1st of March 2020 12:59:45 PM
Filed under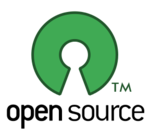 IBM is calling on developers from around the world to build innovative open source systems to tackle climate change, with more than $200,000 in funding on offer.

The competition, IBM's third Call for Code Challenge, was launched at the headquarters of the Office of the United Nations High Commissioner for Human Rights on February 26.

The goal is to employ open source-powered technology in new ways that can make an immediate and lasting humanitarian impact in communities across the globe.

"There is an urgent need to take action against climate change, and IBM is uniquely positioned to connect leading humanitarian experts with the most talented and passionate developers around the world," said Bob Lord, IBM senior vice-president of cognitive applications and developer ecosystems.

A coalition led by IBM has sent out its annual call for startups to develop innovative open source technology to tackle global issues.

Call For Code is returning for a third year, this time encouraging applications that aim to tackle issues related to climate change, with the winner receiving a $200,000 prize and mentorship from IBM.

The contest is run in partnership with the David Clark Cause, the Linux Foundation and the United Nations Human Rights Office.

Successful applications will be supported through the Linux Foundation and developed through IBM's Code and Response initiative – a four-year program that moves the new application around IBM's worldwide community where it's tested and eventually launched.

Over 180,000 participants took part in 2019's contest, according to IBM, with more than 5,000 applications put forward to solve issues around natural disaster relief.

IBM and Intel create an open-source project Fabric Private Chaincode that enables a new form of smart contract to attain the Intel Software Guard Extention (Intel SGX) advantages and further aid privacy and integrity in The Linux Foundation's Hyperledger Fabric blockchains.

The new model of smart contracts is appropriate for applications where it is profitable to use the known blockchain properties of allocating, decentralized execution, and immutable ledger. This is exactly how it is supposed to work. During the process, the data is meant to be kept private, even from the participants running the blockchain network.

Open Source has been among the key vectors for digital transformation — enabling developers to collaborate on artificial intelligence (AI) and machine learning (ML) projects and introduce transparency in emerging technologies. Red Hat, the poster child of open source business became a dominant vendor for enterprise Linux and the storied $34 billion IBM buyout in 2019 helped Big Blue reposition itself as a major contender in the hybrid multi-cloud space.

In an interview with Toolbox, Christopher Ferris, CTO Open Technology, IBM, talks how Red Hat acquisition gives IBM a broader reach in the hybrid multi-cloud platform, reinforces IBM's commitment to open source and why open source is staring at a bright future. Ferris also tells why companies are using open source programs to attract engineering talent, and how the C-Suite has opened up to open source projects.

Feb. 26, 2020 — IBM has been investing significantly in open source code, communities, and governance. LLVM is an open source compilation technology framework that is actively maintained by a large development community, supporting multiple architectures and programming languages. Clang is the open source C/C++ frontend for the LLVM project and provides full support for the latest language standards. IBM intends to fully incorporate the LLVM Core and Clang sub-projects in future C/C++ offerings on z/OS, Linux on Power, and AIX platforms.
»
Printer-friendly version

2743 reads

PDF version
More in Tux Machines
digiKam 7.7.0 is released

After three months of active maintenance and another bug triage, the digiKam team is proud to present version 7.7.0 of its open source digital photo manager. See below the list of most important features coming with this release.

Dilution and Misuse of the "Linux" Brand

Samsung, Red Hat to Work on Linux Drivers for Future Tech

The metaverse is expected to uproot system design as we know it, and Samsung is one of many hardware vendors re-imagining data center infrastructure in preparation for a parallel 3D world. Samsung is working on new memory technologies that provide faster bandwidth inside hardware for data to travel between CPUs, storage and other computing resources. The company also announced it was partnering with Red Hat to ensure these technologies have Linux compatibility.

today's howtos