Python: Gentoo, Flags and the IDE Thonny
Submitted by Roy Schestowitz on Wednesday 25th of December 2019 05:49:10 PM
Filed under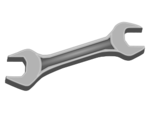 So far, the majority of Python packages have either used distutils, or a build system built upon it. Most frequently, this was setuptools. All those solutions provided a setup.py script with a semi-standard interface, and we were able to handle them reliably within distutils-r1.eclass. PEP 517 changed that.

Instead of a setup script, packages now only need to supply a declarative project information in pyproject.toml file (fun fact: TOML parser is not even part of Python stdlib yet). The build system used is specified as a combination of a package requirement and a backend object to use. The backends are expected to provide a very narrow API: it's limited to building wheel packages and source distribution tarballs.

The new build systems built around this concept are troublesome to Gentoo. They are more focused on being standalone package managers than build systems. They lack the APIs matching our needs. They have large dependency trees, including circular dependencies. Hence, we've decided to try an alternate route.

Instead of trying to tame the new build systems, or work around their deficiencies (i.e. by making them build wheel packages, then unpacking and repackaging them), we've explored the possibility of converting the pyproject.toml files into setup.py scripts. Since the new formats are declarative, this should not be that hard.

I have been writing a small scraping application these days. I wanted it to send metrics and use chromedriver. I also wanted to be able to run it locally and don't send metrics while running locally. So, I needed some way to separate local and production environments. The easiest way to do that — use flags.

Today, a new version (3.2.5) of Thonny has been released. It incorporates support for Friendly-traceback (which needs to be installed separately). Currently, the download link on Thonny's homepage still links to version 3.2.4. The latest version can be found on Github.

Thonny is a fantastic IDE for beginners, especially those learning in a classroom environment, as it offers many useful tools that can be used effectively by teachers to demonstrate some programming concepts. Thonny is the work of Aivar Annamaa, who is apparently recognized as an excellent lecturer -- which does not suprise me given the thoughtful design of Thonny. He has been interviewed about Thonny on PythonPodcast.
»
Printer-friendly version

2424 reads

PDF version
More in Tux Machines
digiKam 7.7.0 is released

After three months of active maintenance and another bug triage, the digiKam team is proud to present version 7.7.0 of its open source digital photo manager. See below the list of most important features coming with this release.

Dilution and Misuse of the "Linux" Brand

Samsung, Red Hat to Work on Linux Drivers for Future Tech

The metaverse is expected to uproot system design as we know it, and Samsung is one of many hardware vendors re-imagining data center infrastructure in preparation for a parallel 3D world. Samsung is working on new memory technologies that provide faster bandwidth inside hardware for data to travel between CPUs, storage and other computing resources. The company also announced it was partnering with Red Hat to ensure these technologies have Linux compatibility.

today's howtos