F2FS Data Compression, More Logitech Device Additions, and TrueAudio
Submitted by Roy Schestowitz on Monday 23rd of December 2019 11:13:03 AM
Filed under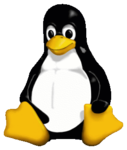 F2FS is the latest Linux file-system gaining transparent data compression support for saving on-disk space. With F2FS there are two compression algorithms supported so far plus the support of making the data compression opt-in per file or applying the compression to select file extensions(s).

Back in October I wrote about the experimental F2FS LZO/LZ4 compression support. That work has matured from just being patches on their mailing list to now being queued in the F2FS "dev" branch ahead of merging now with the Linux 5.6 kernel in early 2020.

While there still is at least a full month to go before seeing the Linux 5.5 stable release and that marking the opening of the Linux 5.6 merge window, already a fair amount of HID subsystem work is queuing in its "-next" tree ahead of the first full kernel cycle of 2020.

In recent kernel cycles we've seen a fair amount of work on Logitech input devices from a new keyboard driver in Linux 5.5 to a lot of additions around supporting their newer wireless devices. With Linux 5.6, that Logitech work is continuing. Sadly, however, it's still not from Logitech themselves but the community -- independent contributors and the likes of Red Hat who continue with their great community / reverse-engineered support

TrueAudio-Next is AMD's solution for advanced GPU-accelerated audio effects and other capabilities by leveraging OpenCL compute rather than any dedicated DSP audio hardware. While developed as open-source the past three years, there hasn't been official Linux support but that seems to finally be changing.

A Phoronix reader pointed out this beta-cross-platform branch of TrueAudio-Next (TAN) that was created a few days ago. While the documentation continues to point to only Windows support, the updated CMake build system confirms not only Windows support but also Linux and even Apple macOS.
»
Printer-friendly version

3116 reads

PDF version
More in Tux Machines
digiKam 7.7.0 is released

After three months of active maintenance and another bug triage, the digiKam team is proud to present version 7.7.0 of its open source digital photo manager. See below the list of most important features coming with this release.

Dilution and Misuse of the "Linux" Brand

Samsung, Red Hat to Work on Linux Drivers for Future Tech

The metaverse is expected to uproot system design as we know it, and Samsung is one of many hardware vendors re-imagining data center infrastructure in preparation for a parallel 3D world. Samsung is working on new memory technologies that provide faster bandwidth inside hardware for data to travel between CPUs, storage and other computing resources. The company also announced it was partnering with Red Hat to ensure these technologies have Linux compatibility.

today's howtos