Mozilla: Management Shakeups, Glean 'Telemetry' (Spying), and Firefox Enhancer for YouTube
Submitted by Roy Schestowitz on Thursday 24th of October 2019 08:00:19 PM
Filed under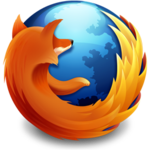 Today, Mozilla Co-Founder and Chairwoman Mitchell Baker announced that Mozilla Foundation Board member Bob Lisbonne has moved to the Mozilla Corporation Board; and as part of a planned, phased transition, Mozilla Corporation's departing CEO Chris Beard has stepped down from his role as a Mozilla Corporation board member.

"We are in debt to Chris for his myriad contributions to Mozilla," said Mozilla Chairwoman and Co-Founder Mitchell Baker. "We're fortunate to have Bob make this shift at a time when his expertise is so well matched for Mozilla Corporation's current needs."

Bob has been a member of the Mozilla Foundation Board since 2006, but his contributions to the organization began with Mozilla's founding. Bob played an important role in converting the earlier Netscape code into open source code and was part of the team that launched the Mozilla project in 1998.

"I'm incredibly fortunate to have been involved with Mozilla for over two decades," said Bob Lisbonne. "Creating awesome products and services that advance the Mozilla mission remains as important as ever. In this new role, I'm eager to contribute my expertise and help advance the Internet as a global public resource, open and accessible to all."

During his tenure on the Mozilla Foundation board, Bob has been a significant creative force in building both the Foundation's programs — in particular the programs that led to MozFest — and the strength of the board. As he moves to the Mozilla Corporation Board, Bob will join the other Mozilla Corporation Board members in selecting, onboarding, and supporting a new CEO for Mozilla Corporation. Bob's experience across innovation, investment, strategy and execution in the startup and technology arenas are particularly well suited to Mozilla Corporation's setting.

Back in June when Firefox Preview shipped, it also shipped with Glean, our new Telemetry library, initially targeting mobile platforms. Georg recently blogged about the design principles of Glean in Introducing Glean — Telemetry for humans.
Plans for improving mobile telemetry for Mozilla go back as as far as December 2017. The first implementation of the Glean SDK was started around August 2018, all written in Kotlin (though back then it was mostly ideas in a bunch of text documents). This implementation shipped in Firefox Preview and was used up until now.
On March 18th I created an initial Rust workspace. This kicked of a rewrite of Glean using Rust to become a cross-platform telemetry SDK to be used on Android, iOS and eventually coming back to desktop platforms again.
1382 commits later1 I tagged v19.0.02.

"I wanted to offer a useful extension people can trust," explains Maxime RF, creator of Enhancer for YouTube, a browser extension providing a broad assortment of customization options so you can choose to tweak YouTube to taste. "Most of its features were suggested by users. It would not be used by so many people if it only offered the features I personally need."

Enhancer for YouTube is indeed loaded with ways to radically alter your YouTube experience—everything from the way the site looks to how it behaves. Once you have the extension installed on Firefox, a handy menu bar will automatically appear on all YouTube pages. From these simple controls you can access all manner of customization.
»
Printer-friendly version

2301 reads

PDF version
More in Tux Machines
digiKam 7.7.0 is released

After three months of active maintenance and another bug triage, the digiKam team is proud to present version 7.7.0 of its open source digital photo manager. See below the list of most important features coming with this release.

Dilution and Misuse of the "Linux" Brand

Samsung, Red Hat to Work on Linux Drivers for Future Tech

The metaverse is expected to uproot system design as we know it, and Samsung is one of many hardware vendors re-imagining data center infrastructure in preparation for a parallel 3D world. Samsung is working on new memory technologies that provide faster bandwidth inside hardware for data to travel between CPUs, storage and other computing resources. The company also announced it was partnering with Red Hat to ensure these technologies have Linux compatibility.

today's howtos