Programming: SYCL, FSSpec, Compilers and Python
Submitted by Roy Schestowitz on Thursday 24th of October 2019 01:20:13 PM
Filed under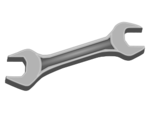 The SYCL train continues rolling: besides this single-source high-level C++ target for OpenCL playing a big role at Intel with their forthcoming oneAPI and as part of that also working on SYCL LLVM support for upstream, new SYCL learning courses, and other industry adoption around this Khronos standard, Imagination Technologies is getting behind it in at least one way.

Fsspec is a library which acts as a common pythonic interface to many file system-like storage backends, such as remote (e.g., SSH, HDFS) and cloud (e.g., GCS, S3) services.

In this article, we will present its new ability to cache remote content, keeping a local copy for faster lookup after the initial read. Similar text first appeared in the fsspec documentation, but here we provide more details and use cases.

This work was inspired by the caching mechanism in Intake, which proved useful and popular, but was a) rather difficult to use for all but the simplest cases and only available within Intake catalogs, so not of use to any other people. Now we have made a similar concept available at a lower level.

This article was contributed by Jade Alglave, Will Deacon, Boqun Feng, David Howells, Daniel Lustig, Luc Maranget, Paul E. McKenney, Andrea Parri, Nicholas Piggin, Alan Stern, Akira Yokosawa, and Peter Zijlstra

As noted earlier, when compiling Linux-kernel code that does a plain C-language load or store, as in "a=b", the C standard grants the compiler the right to assume that the affected variables are neither accessed nor modified by any other thread at the time of that load or store. The compiler is therefore permitted to carry out a surprisingly large number of optimizations, any number of which might ruin your concurrent code's day. Given that current compilers usually do not emit diagnostics warning of potential ruined days, it would be good to have other tools take on this task. One such tool is the Kernel Thread Sanitizer (KTSAN), but its great strength, the ability to analyze huge bodies of code such as the Linux kernel, is also its great weakness, namely the need to use approximate (though still quite good) analysis techniques.

Here is a small Python function using the amazing Python Cryptography module to generate the Tor v3 Onion service authentication services.
»
Printer-friendly version

1922 reads

PDF version
More in Tux Machines
digiKam 7.7.0 is released

After three months of active maintenance and another bug triage, the digiKam team is proud to present version 7.7.0 of its open source digital photo manager. See below the list of most important features coming with this release.

Dilution and Misuse of the "Linux" Brand

Samsung, Red Hat to Work on Linux Drivers for Future Tech

The metaverse is expected to uproot system design as we know it, and Samsung is one of many hardware vendors re-imagining data center infrastructure in preparation for a parallel 3D world. Samsung is working on new memory technologies that provide faster bandwidth inside hardware for data to travel between CPUs, storage and other computing resources. The company also announced it was partnering with Red Hat to ensure these technologies have Linux compatibility.

today's howtos