Linux Kernel Events
Submitted by Roy Schestowitz on Friday 4th of October 2019 05:59:15 PM
Filed under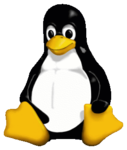 Laura Abbott led the distribution kernel microconference. The main goal was to discuss common problems arising from maintaining a non-mainline kernel, whether it comes to keeping in sync with bugfixes, packaging or testing. A lot of the topics circled around leveraging the similar work everyone is doing and figuring out common tooling and some discussions even lead to the distribution testing BoF.

One of the great ideas mentioned was configuration fragments in the mainline – if you want to enable a feature you have to find out what the specific set of config options to enable is. Having the options condensed based on the features in the mainline kernel itself would make this enabling/disabling simpler and cleaner for everyone (users wanting to compile their own kernels, CIs, distribution maintainers…). The initial action plan is to send various feature fragments to the automated testing mailing list to compare and discuss specifics before pushing them upstream.

Another action item directly related to the previous one was to update upstream configuration file merging. Each distribution has its own implementation, usually in a form of legacy perl script everyone is afraid to touch but depends on heavily. Using the upstream version (once it provides the functionality distributions need) instead of maintaining scripts on top of kernel would both simplify the work of maintainers and provide an easier way to build their own kernels to users.

The arguably most important was the testing discussion. Distributions usually carry some patches on top of the mainline or stable releases they follow but these differences are small enough that comparing test results can help with pinpointing bugs in the base. This is however easier said than done as figuring out which tests to run is hard. The suites are not linked from the actual kernel sources, tests may be failing because of kernel or test bugs, you want a stable test release but also tests for new kernel features…

This conference only has a single track, so I attended almost all the talks. This time I didn't take notes but I've summarised all the talks I attended. This is the second and last part of that; see part 1 if you missed it.
»
Printer-friendly version

1942 reads

PDF version
More in Tux Machines
digiKam 7.7.0 is released

After three months of active maintenance and another bug triage, the digiKam team is proud to present version 7.7.0 of its open source digital photo manager. See below the list of most important features coming with this release.

Dilution and Misuse of the "Linux" Brand

Samsung, Red Hat to Work on Linux Drivers for Future Tech

The metaverse is expected to uproot system design as we know it, and Samsung is one of many hardware vendors re-imagining data center infrastructure in preparation for a parallel 3D world. Samsung is working on new memory technologies that provide faster bandwidth inside hardware for data to travel between CPUs, storage and other computing resources. The company also announced it was partnering with Red Hat to ensure these technologies have Linux compatibility.

today's howtos