Programming: MicroProfile, PyGotham and Deep Neural Network Library (DNNL)
Submitted by Roy Schestowitz on Friday 4th of October 2019 10:10:56 AM
Filed under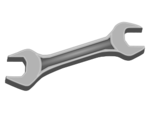 Eclipse MicroProfile and Spring Boot are often thought of as separate and distinct APIs when developing Java microservices. Developers default to their mental muscle memory by leveraging the APIs that they use on a daily basis. Learning new frameworks and runtimes can be a significant time investment. This article aims to ease the introduction to some popular MicroProfile APIs for Spring developers by enabling them to utilize the Spring APIs they already know while benefiting from significant new capabilities offered by Quarkus.

More specifically, this article covers the scope and details of the Spring APIs supported by Quarkus so Spring developers have a grasp of the foundation they can build on with MicroProfile APIs. The article then covers MicroProfile APIs that Spring developers will find helpful in the development of microservices. Only a subset of MicroProfile is covered.

Why Quarkus? Live coding is one reason, where any change is automatically reloaded whether MicroProfile, Spring, or any other Java API. Just run mvn quarkus:dev. That's it. A second compelling reason is that the example project's Person service, which compiles Spring, MicroProfile, and JPA APIs to a native binary using GraalVM's native-image, starts in 0.055 seconds and uses ~90MB of RAM (RSS) after hitting the application RESTful endpoints. Run mvn package -Pnative to compile to a native binary. That's it.

We are arriving at New York! Part of our team is on their way to PyGotham 2019, the biggest event of the Python community in New York. The experience last year was amazing, so we decided to come back. We are also sponsoring it this year, so if you are going to the event make sure to stop by our booth, we are bringing lots of cool swags and some brazilian coffee!

Intel's open-source crew has had a busy week with their first public OpenVKL release, OSPray 2 hitting alpha, and now the release of MKL-DNN where they are also re-branding it as the Deep Neural Network Library (DNNL).

The MKL-DNN crew today did their version 1.1 release while now calling it the Deep Neural Network Library. MKL-DNN is the interesting Intel deep learning effort we've been benchmarking since earlier this summer and experienced good results. This performance-oriented library provides the "building blocks for neural networks optimized for Intel IA CPUs and GPUs." MKL-DNN/DNNL is designed to work with PyTorch, Tensorflow, ONNX, Chainer, BigDL, Apache MXNet, and other popular deep learning applications.
»
Printer-friendly version

2522 reads

PDF version
More in Tux Machines
digiKam 7.7.0 is released

After three months of active maintenance and another bug triage, the digiKam team is proud to present version 7.7.0 of its open source digital photo manager. See below the list of most important features coming with this release.

Dilution and Misuse of the "Linux" Brand

Samsung, Red Hat to Work on Linux Drivers for Future Tech

The metaverse is expected to uproot system design as we know it, and Samsung is one of many hardware vendors re-imagining data center infrastructure in preparation for a parallel 3D world. Samsung is working on new memory technologies that provide faster bandwidth inside hardware for data to travel between CPUs, storage and other computing resources. The company also announced it was partnering with Red Hat to ensure these technologies have Linux compatibility.

today's howtos