Large and Well-Funded Free Software — Projects Like Systemd, Drupal and WordPress — Might Not Beget Freedom (Complexity Threatens Choice, Too)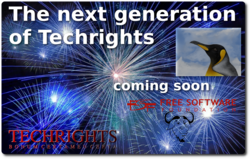 THIS week Techrights is migrating — along with this site that turns 20 next summer — to Debian 12. We are modernising the site's underlying platform and in the process we've merged the old (Drupal-based) Tux Machines into this site. We converted almost 200,000 Drupal nodes (pages) into static pages and tested the resultant pages for about a year already, especially the historic gallery of old distros and Susan's distro reviews. We wanted to preserve as much as possible while moving ahead in the interest of security.
About 20 years ago Drupal and WordPress (the main engine behind Techrights is the latter) were small and modular, but over time they grew and along with this growth came an "ecosystem" of plug-in upsellings, adding complexity (e.g. large database schema) and adding support for newly-added complexity. Both the core and the plug-ins would demand newer versions of underlying software (PHP, MySQL etc.) and due to operating systems having regular releases that means that in order to keep sites afloat one must keep upgrading the underlying stack, not just the content management system (each time there is a major new release or minor security-sensitive bugfix).
There's a great deal of waste involved. A lot of time gets wasted. The developers add more and more features, barely pausing to think of the long-term ramifications or the fact that the average site owner lacks the time to upgrade, patch, resolve conflicts etc. They have a hidden agenda too; WordPress (Automattic rather) sells hosting (WordPress.com) and so does the company behind Drupal.
I was closely involved in WordPress before a company was formed around it. I know how simple WordPress used to be.
In GNU/Linux there's a similar problem and, as Techrights habitually notes, it's not limited to Systemd (although it might be the most notorious manifestation of it). How much of Wayland is just IBM (or previously Red Hat) trying to dominate the graphics stack? Remember: they sell support and complexity helps sell more contracts.
Techrights will be back soon (as an active blog), but Tux Machines will remain active for original stories even after that. We're making some changes to reduce replication of efforts (or duplication across sites).
Kiss Things Simple, Stupid (K.I.S.S.) and, in the context of Web sites, consider using static pertinent pages if you look decades rather than years into the future. Gemini is also a good option.