Games: SteamOS, Godot, The Excavation of Hob's Barrow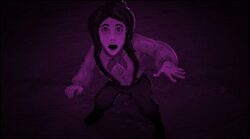 A few days after the previous interview of Valve representatives in Japan from Nikkei that we covered, here's another interview from the Japanese publication Automaton-Media this time with Ricky Uy, President of KOMODO, the distributor in Japan, Lawrence Yang, UX designer at Valve, and Erik Peterson, Steam business manager. If you use the below translation please link to Boiling Steam.

We released Godot 3.5 in early August, and like any release, there are few rough edges to iron out which warrant making maintenance "patch" releases (3.5.x). Such maintenance releases focus on fixing bugs and not on integrating new features. This helps guarantee that the overall production readiness of the stable branch keeps increasing.

So this 3.5.1 release fixes a number of regressions that users reported after the release, as well as various other fixes to pre-existing bugs and usability improvements.

This is a safe and recommended update for all Godot 3.5.x users. It should have no major incidence on your projects, even complex ones in production, if you're already using 3.5-stable.

Today I got the opportunity to review The Excavation of Hob's Barrow, a point and click folk horror story set in Victorian England that runs well on Linux. Besides the steam description and being on some friend's wishlist, I didn't know much about. A web search led me to its former name Incantamentum, but I decided to postpone my investigation to not spoil the fun.

And, oh boy, I was ready for some nostalgia. Some of the first games I played on PC were point and click adventures. In a time when I didn't know English well and would proceed the story with guesses and trial and error. It taught me give, pick up, look at and many others just by figuring out what the character would do at each command.