Rocky Linux 9.3 Brings Back Cloud and Container Images for PowerPC 64-Bit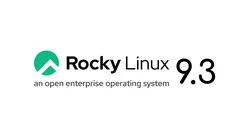 Rocky Linux 9.3 is here six months after Rocky Linux 9.2 and brings back both the Cloud and Container images for the PowerPC 64-bit Little Endian (ppc64le) architecture, which were missing from Rockly Linux 9.2 due to issues with QEMU. However, the devs say that these images may be missing some features compared to the images available for other supported architectures.
This release also introduces a new kernel-uki package to provide users with a Unified Kernel Image (UKI) variant for booting Rocky Linux. This feature is considered experimental in this release and the UKI image is signed with its own SecureBoot key.
Update (by Roy)
By Borisov:
The Register:
FOSS Force:
The original:
Linux Magazine: