16 Best Free and Open Source Linux Wiki Engines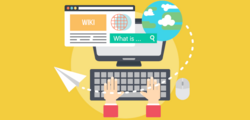 A wiki is a page or collection of Web pages designed to enable anyone who accesses it to contribute or modify content, using a simplified markup language. A Wiki engine is a type of collaborative software that runs a wiki system. This facilitates web pages being created and edited using a web browser. This type of software is usually implemented as an application server that runs on one or more web servers.
The content is stored in a file system, and changes to the content are typically stored in a relational database management system (such as MySQL), although some simple wiki engines use text files instead.
To provide an insight into the quality of software that is available, we have compiled a list of 16 high quality free Linux wiki engines. Hopefully, there will be something of interest for anyone who wishes to share information with others.
Here's our verdict captured in a legendary LinuxLinks-style ratings chart.