LXQt 1.4 Desktop Arrives for Lubuntu 23.10 Users, Here's How to Install It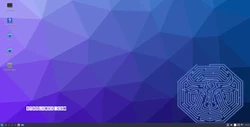 Yes, you're reading it right, you can now install the latest and greatest LXQt 1.4 desktop environment on your Lubuntu 23.10 computer in a few easy steps using the official Lubuntu Backports PPA (Personal Package Archive).
Just the other day we wrote a story about LXQt 1.4 being available for Lubuntu 22.04 LTS (Jammy Jellyfish) users and, at that moment in time, lead Lubuntu developer Simon Quigley told us that the team has no plans to bring LXQt 1.4 to newer Lubuntu releases as they're focusing all of their efforts on Lubuntu 24.04 LTS (Noble Numbat).
Update
Also here:
When users first download Lubuntu, they are presented with two options: Install the latest Long-Term Support release, providing them with a rock-solid and stable base (we assume most users choose this option). Install the latest interim release, providing the latest base with the latest LXQt release.