The 8 Best Markdown Editors for Linux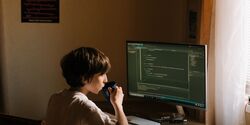 Markdown, renowned for its simplicity and readability, has become the go-to markup language for Linux users who want to create clean and well-structured documents. But to fully utilize the potential of Markdown, you need the right editor.
Whether you are a newcomer looking for an intuitive interface or a seasoned pro seeking advanced customization options, explore these Markdown editors and find the one that's perfectly suited to your needs.