Social Control Media, Including Mastodon, is a Waste of People's Time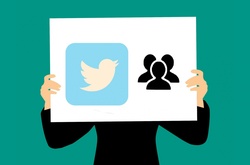 THIS morning we took note of the demise of Social Control Media, including Twitter. We left Twitter about a year ago (Susan had created the Twitter account before Rianne and I (Roy) took over from her) and we left all other Social Control Media "platforms" at the same time. That included a Mastodon account that started in 2017 when Mastodon was still news.
Looking back, we didn't miss anything important. This site serves about 300,000 (sometimes half a million) hits per day and it is followed primarily by RSS feeds, i.e. not some middleman (Twitter means Elon Musk as a "man-in-the middle"; do you want that?).
We continue to encourage people to abandon Social Control Media "platforms" (i.e. outsourcing) in all of their forms, including Mastodon. It's fair to say that Mastodon just imitates or mimics a really bad and inherently addictive (i.e. time-wasting) platform called Twitter. It's not designed for fast interaction (unlike IRC) or absorption of reliable information. █