OpenBSD vs. FreeBSD: What Is the Difference, Which Is Best?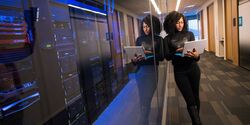 OpenBSD and FreeBSD are server-focused descendants of the original Berkeley Software Distribution, or BSD developed at UC Berkeley from the late 1970s through the 1990s.
As popular open-source projects, they have dedicated followings as alternatives to Linux. How do they differ, and which one may be right for you?