Thunderbird 115 Reaches Beta with Updated UI and Improved OpenPGP Support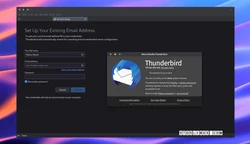 The Mozilla Thunderbird team teased us for some time now with their Thunderbird "Supernova" release (a.k.a. Thunderbird 115) that promised a revamped calendar and Firefox Sync support.
Now, users can finally take the Thunderbird 115 release for a test drive, but the first beta version only offers an updated user interface designed to be more modern and customizable, with code that is easier to maintain and improve.