EndeavourOS Released a Refreshed Cassini Nova R2 ISO (UPDATED)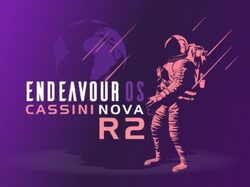 EndeavourOS Cassini Nova R2 brings Calamares bugfixes, Linux kernel 6.3, and an updated package base. The Galileo release is on the horizon.
UPDATE
Original here:
It's been a while since we have been in touch with you, so I thought it was time to give you a small update on what is happening behind the scenes.