Curl's Bloomberg donation and code coverage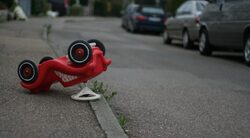 Hi curl admins, Alyssa here from the Bloomberg Open Source Program Office. I wanted to let you know that curl was selected as a winner in our inaugural FOSS Contributor Fund! We wanted to let you know of the results before we transferred funds via Open Source Collective. Can you confirm you've received this message? Again, we're super excited to support your work and excited that you were selected in our inaugural vote! Please let us know if we can be of any further support. All best, Alyssa.

The quote above was received by the curl team on March 27, 2023 and…

A few years back we actually did a build and a test run in our CI setup that used one of those cloud services that would monitor the code coverage and warn if we would commit something that drastically reduced coverage.