5 Best Free and Open Source Backend Electronic Circuit Simulators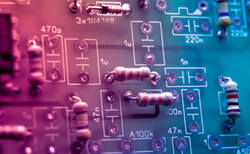 Electronic circuit simulation uses mathematical models to replicate the behavior of an actual electronic device or circuit. Simulation software allows for modeling of circuit operation and is an invaluable analysis tool.
Simulating the circuit with SPICE is the industry-standard way to verify circuit operation at the transistor level before committing to manufacturing an integrated circuit. The SPICE simulators help to predict the behavior of the IC under different operating conditions, such as different voltage and current levels, temperature variations, and noise.
Here's our verdict captured in a legendary LinuxLinks-style ratings chart.