Trisquel GNU/Linux 11.0 LTS Released with GNU Linux-Libre 5.15 Kernel, MATE 1.26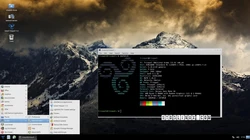 Coming a little over a year after Trisquel GNU/Linux 10.0 "Nabia", the Trisquel GNU/Linux 11.0 LTS release is dubbed "Aramo" and it's based on the Debian GNU/Linux 11 "Bullseye" operating system series, but shipping only with 100% free and open source components.
As you can see, this is a long-term supported (LTS) series of Trisquel GNU/Linux, which will receive updates and security fixes for about two years from the moment of the release. It comes with the GNU Linux-libre 5.15 as the default kernel and MATE 1.26 as the default desktop environment.
Update (by Roy)
...a new version of Free Software Foundation (FSF) endorsed Trisquel is available to download. Trisquel 11...
More today:
Trisquel 11 is officially released at the time of LibrePlanet Conference 2023 on 19 March marking its nineteenth years. The website announcement is published on Monday, 20 March, by emphasizing that now it is based on Ubuntu 22.04 "Jammy Jellyfish" LTS, will be supported for five years until 2027 and supporting even more architecture including ARM64 and POWER. Now as the tradition goes, we publish the news with the download links, mirrors, torrents and checksums including necessary how to's like making bootable and installing it to all dear readers. Happy downloading!