This week in KDE: Major bugfixing and screen recording in Spectacle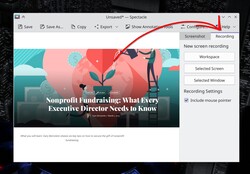 The team is in full-on bugfixing mode and we're knocking out issues left and right in preparation for the Plasma 5.27 final release! I bet everyone reading can find at least one fix for a bug that's annoyed them at some point, because we have a few big ones here! We want this to be the best, most stable, most awesome Plasma 5 release ever, so folks are happy with it for 8 months or longer before Plasma 6 drops.
We did manage to sneak in some feature work too (you know us!) including screen recording for Spectacle! Check it out...