Linux Distro Reviews: Gnome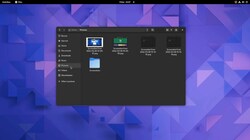 Gnome is the most popular desktop environment (DE) available for Linux, but it is easily the most controversial and the hardest to rate.
In the previous entry in this series, we explained the role of DEs in the Linux world. Among those, Gnome is a study in contradictions, simultaneously delighting and angering its user base.