What Is SparkyLinux? The Midweight Debian Alternative Explained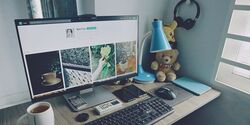 SparkyLinux is a Linux distro based on Debian that aims to offer a lightweight yet functional desktop with some useful apps included, such as Firefox and LibreOffice. It also has multiple editions, which will be mentioned in detail below.
SparkyLinux began life as an Ubuntu version based on the Enlightenment desktop in 2011 called ue17r for Ubuntu Enlightenment Remix but eventually changed its name to SparkyLinux. The community also changed from being based on Ubuntu to Debian.