Garuda Linux: All-Rounder Distro Based on Arch Linux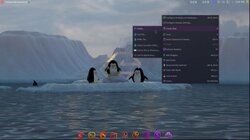 A review of the Arch Linux based Garuda Linux, which brings a collection of desktop environments, window managers, and tools for general users and gamers.
Over the years, we reviewed a couple of Arch-based distros – spread across new ones, stables distros and more. Each one of them is a little different from the others. Finally, we review the Garuda Linux in 2022 – it's our first review of this distro, and we will continue with all the major releases.