Théo Lebrun Joins Bootlin and Linux Foundation Europe Led by Patent Trolls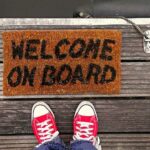 We are happy to announce that Théo Lebrun has joined our engineering team, as of September 9, 2022, just in time to attend the Embedded Linux Conference Europe with the rest of the Bootlin engineering team.

The body behind the biggest open source project in the world has opened a European division.

Sometimes, attending a European trade show – even virtually – can give you a slight feeling of being a supporting feature, with the main act happening in North America, usually some time earlier. So the launch of the Linux Foundation Europe in Dublin last week was a welcome change. After all, the Linux kernel itself was originally a European project, from a member of Finland's Swedish-speaking minority.