About that misguided call for a 7-Zip boycott
Submitted by Roy Schestowitz on Monday 27th of June 2022 05:31:37 PM
Filed under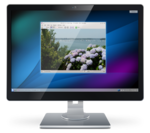 A blog post calling for a boycott of the well-known 7-Zip compression app is attracting some discussion on Reddit.
However, it seems criticism for Igor Pavlov and his FOSS compression app 7-Zip is somewhat overblown and may reflect the anti-Russian sentiment of the times.
7-Zip has been around since 1999 and in that two-decade span there have been more widely used Windows compression tools (WinZip and WinRAR, in particular) they are shareware, so try-before-you-buy versus free.
There's absolutely nothing wrong with the shareware model. It has been around longer than the modern FOSS ecosystem, and there are some excellent shareware tools. However, a lot of people aren't really trying before a potential purchase: they never intend to pay. And if that's the case, then you might as well use free software and avoid nag screens.
Let's dissect the critical points around 7-Zip. The blogger, identified only as Paul, claims that 7-Zip isn't really open source because the code isn't on "Github, Gitlab, nor any public code hosting". That is not a requirement of the open source definition. 7-Zip's source is available on Sourceforge and is licensed under the GNU Lesser GPL.

»
Printer-friendly version

1071 reads

PDF version
More in Tux Machines
today's howtos

Open Hardware: XON/XOFF and Raspberry Pi Pico

In the olden days of computing, software flow control with control codes XON and XOFF was a necessary feature that dumb terminals needed to support. When a terminal received more data than it could display, there needed to be a way for the terminal to tell the remote host to pause sending more data. The control code 19 was chosen for this. The control code 17 was chosen to tell the remote host to resume transmission of data.

Dmytro Panin is at it again, creating a teeny system monitor for his MacBook from scratch with help from our favorite microcontroller, the Raspberry Pi Pico. This plug-and-play system monitor (opens in new tab) lets him keep a close eye on resource usage without having to close any windows or launch any third-party programs. The device is Pico-powered and plugs right into the MacBook to function. It has a display screen that showcases a custom GUI featuring four bar graphs that update in real-time to show the performance of different components, including the CPU, GPU, memory, and SSD usage. It makes it possible to see how hard your PC is running at a glance.

Security Leftovers

How to Apply Accent Colour in Ubuntu Desktop

A step-by-step tutorial on how to apply accent colour in Ubuntu desktop (GNOME) with tips for Kubuntu and others.