Programming/Development Leftovers
Submitted by Roy Schestowitz on Friday 24th of September 2021 01:48:04 PM
Filed under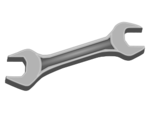 And today, the project has delivered its promises as the very first batch of chips are being tested in EPI's labs. The RISC-V processors are designs containing multiple special-purpose accelerators, all centered around the RSIC-V ISA and its design principles. The processor contains four tiles of Vector Processing Units (VPUs) made up from Avispado RISC-V core designed by SemiDynamics, and vector processing elements design by Barcelona Supercomputing Center and the University of Zagreb. In each tile, there are home nodes and L2 cache for cache systems, which are the contributions of Chalmers and FORTH. For additional acceleration, there are Stencil and Tensor accelerators (STX) engineered by Fraunhofer IIS, ITWM, and ETH Zürich, and the variable precision processor (VRP) deigned by CEA LIST.

Like many programmers, I'm largely self-taught. I've rarely worked with anyone more experienced than myself, especially early in my career where I spent a lot of time working with other 20-something-year-olds who also had only a few years of experience. So we all learned about how to program from advice we found on the [Internet], especially posts that were shared via sites like reddit and hacker news.

Much of my progress since then has been unlearning all those things. In hindsight, most of the writing and discussion I read online about how to program was actively harmful to my ability to successfully produce working code.

That's not to say that most programmers are bad programmers. Just that it's not automatically the case that good programmers will produce good advice, or that good advice will be more widely shared than bad advice.

It's hard to write these examples without sounding like I'm bragging, but to be very clear - I don't think that these projects are particularly impressive in context. They are the kind of projects that someone with a decade of experience in a specialized area should be capable of.

But they are also projects that I'm fairly confident I would have failed at even 5 years ago.

When you're hacking in the shell or in a script, sometimes you want to change how the output of a command is routed. Today I'm gonna cover common shell redirection tips and tricks that I use every day at work and how it all works under the hood.
»
Printer-friendly version

2216 reads

PDF version
More in Tux Machines
digiKam 7.7.0 is released

After three months of active maintenance and another bug triage, the digiKam team is proud to present version 7.7.0 of its open source digital photo manager. See below the list of most important features coming with this release.

Dilution and Misuse of the "Linux" Brand

Samsung, Red Hat to Work on Linux Drivers for Future Tech

The metaverse is expected to uproot system design as we know it, and Samsung is one of many hardware vendors re-imagining data center infrastructure in preparation for a parallel 3D world. Samsung is working on new memory technologies that provide faster bandwidth inside hardware for data to travel between CPUs, storage and other computing resources. The company also announced it was partnering with Red Hat to ensure these technologies have Linux compatibility.

today's howtos