IBM/Red Hat Leftovers
Submitted by Roy Schestowitz on Wednesday 7th of July 2021 09:44:44 PM
Filed under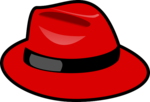 What does the term "sysadmin" or "system administrator" mean to you? What does a sysadmin do? How do you know you are one?

Existential questions like this seldom have concrete answers, and the answers that do present themselves can be pretty fluid. The answers are also significantly different for different people and depend upon their work experience.

As a system administrator, have you ever found yourself in this situation? Your production systems have been humming along nicely when, out of the blue, the phone rings. "What just happened!? Everything slowed to a crawl, but now it's fine again?"

Where to even start? Your systems are complex. There are so many moving parts potentially contributing to the problem that root causes can be anywhere—and worse, they can be transient. There are databases, networked storage, firewalls, applications, JVMs, VMs, containers, kernels, power management, backups, live migrations, database schema changes—and that's just on your development laptop! It's even more complex in production datacenters and the cloud, where you've got it all operating on large, real-life data sets.

Red Hat Enterprise Linux (RHEL) provides tools that can help. Let's look at a simple command line technique and tools that will help you as the first responder to a performance emergency—beyond dashboards, beyond top(1) and iostat(1) and pidstat(1) and netstat(1) and vmstat(1) and so on and so forth—to help you to gain deeper understanding and find root causes.

Kubeflow is an end-to-end machine learning platform on Kubernetes that provides components and rich features to compose machine learning pipelines. The new release, v1.3, came out recently, and you can deploy the new release on the IBM Kubernetes Service. The deployment involves Kubernetes cluster
creation, local environment setup, deployment, and configuration, and if you are not familiar with these operations, they can look intimidating. One mistake in these procedures can lead to a painful debugging, reconfiguration, and even scrap and redo. Don't worry, we've got you. Resources to lower the barrier for you: IBM Cloud Schematics to deploy multi-user Kubeflow v1.3, which integrates with App ID as a login mechanism, and an Auto-Kubeflow repository.
»
Printer-friendly version

2381 reads

PDF version
More in Tux Machines
digiKam 7.7.0 is released

After three months of active maintenance and another bug triage, the digiKam team is proud to present version 7.7.0 of its open source digital photo manager. See below the list of most important features coming with this release.

Dilution and Misuse of the "Linux" Brand

Samsung, Red Hat to Work on Linux Drivers for Future Tech

The metaverse is expected to uproot system design as we know it, and Samsung is one of many hardware vendors re-imagining data center infrastructure in preparation for a parallel 3D world. Samsung is working on new memory technologies that provide faster bandwidth inside hardware for data to travel between CPUs, storage and other computing resources. The company also announced it was partnering with Red Hat to ensure these technologies have Linux compatibility.

today's howtos