Kernel: IBM, Samsung, and Microsoft
Submitted by Roy Schestowitz on Wednesday 7th of July 2021 07:58:42 PM
Filed under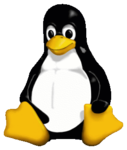 Systemd 249 has been promoted to stable as the newest version of this Linux init system.

Systemd 249 brings plenty of changes as usual with new systemd releases. One of the notable changes is around being able to carry out whole-file-system A/B updates. As explained in the change-log, "When operating on disk images via the --image= switch of various tools (such as systemd-nspawn or systemd-dissect), or when udev finds no 'root=' parameter on the kernel command line, and multiple suitable root or /usr/ partitions exist in the image, then a simple comparison inspired by strverscmp() is done on the GPT partition label, and the newest partition is picked. This permits a simple and generic whole-file-system A/B update logic where new operating system versions are dropped into partitions whose label is then updated with a matching version identifier."

For quite a while now Samsung engineers have been developing an in-kernel SMB3 file sharing server for the Linux kernel. In recent months that code has been maturing more and now the latest version of this KSMBD kernel code has been published.

Out now is the fifth round of these patches for KSMBD (previously as "CIFSD" within the kernel) for implementing an in-kernel SMB3 server. The focus remains on being able to deliver optimal performance and supporting more features like RDMA integration compared to what can be implemented efficiently in user-space with the likes of Samba.

The Linux 5.14 input subsystem updates have landed with new hardware support and other changes.

The Linux 5.14 input updates aren't the most exciting but a few highlights worth mentioning include:

- The "qwiic-joystick" driver has been added for supporting the SparkFun Qwiic. This is a ~10$ USD open-source joystick for DIY electronics projects. This open-source hardware now has an open-source driver in the mainline kernel.
»
Printer-friendly version

1919 reads

PDF version
More in Tux Machines
digiKam 7.7.0 is released

After three months of active maintenance and another bug triage, the digiKam team is proud to present version 7.7.0 of its open source digital photo manager. See below the list of most important features coming with this release.

Dilution and Misuse of the "Linux" Brand

Samsung, Red Hat to Work on Linux Drivers for Future Tech

The metaverse is expected to uproot system design as we know it, and Samsung is one of many hardware vendors re-imagining data center infrastructure in preparation for a parallel 3D world. Samsung is working on new memory technologies that provide faster bandwidth inside hardware for data to travel between CPUs, storage and other computing resources. The company also announced it was partnering with Red Hat to ensure these technologies have Linux compatibility.

today's howtos