Programming Leftovers
Submitted by Roy Schestowitz on Friday 28th of May 2021 02:01:18 AM
Filed under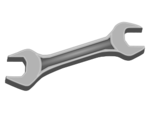 Normally, shell scripting involves report generation, which will include processing various text files and filtering their output to finally produce the desired results. Let's start discussing the two Linux commands, namely more and less:

more: Sometimes we get a very large output on the screen for certain commands, which cannot be viewed completely in one screen. In such cases, we can use the more command to view the output text one page at a time.

Every year, a small group of core developers from Python implementations such as CPython, PyPy, Jython, and more come together to share information, discuss problems, and seek consensus in order to help Python continue to flourish.

The Python Language Summit features short presentations followed by group discussions. The topics can relate to the language itself, the standard library, the development process, documentation, packaging, and more! In 2021, the summit was held over two days by videoconference and was led by Mariatta Wijaya and Łukasz Langa.

Over on the Python Software Foundation blog, the reports from day 1 of the Python Language Summit are available. At the time of this writing, a few from day 2 are ready as well.

A recent blog post talked about how to build and manage dependencies with CMake and FetchContent. The example that they used was a simple GUI application using the SFML multimedia libraries and the Dear ImGui widget toolkit using the corresponding wrapper library. For comparison let's do the same with Meson.

[...]

In Meson every subproject is compiled in its own isolated sandbox. They can only communicate in specific, well defined and secured channels. This makes it easy to generate projects that can be built from source on Windows/macOS/Android/etc and which use system dependencies on Linux transparently. This equals less hassle for everyone involved.

Virtual DockerCon kicked off today, at which the company introduced Docker Development Environments, calling them "the foundation of Docker's new collaborative team development experience."

In the past Docker containers have been mainly for deployment of applications, but the Docker Development Environment extends that to... (you guessed it) development as well.

Google officially released their Fuchsia OS earlier this week, starting by rolling it out to some owners of the original Nest Hub. Now, a group of indie developers have created a simpler way of trying out Fuchsia on your own computer.

From the very beginning, Fuchsia OS has been developed in the open, meaning it's possible to download the code yourself, build it on your computer, then run it on a compatible device such as the Google Pixelbook or in an emulator. While this is an achievable task — and one we've undertaken on more than one occasion — it creates a massive barrier to entry for those who want to get a taste of what Fuchsia OS is all about.

The pandemic was a bit of a mess for most FLOSS conferences. The two conferences that I help organize -- FOSDEM and DebConf -- are no exception. In both conferences, I do essentially the same work: as a member of both video teams, I manage the postprocessing of the video recordings of all the talks that happened at the respective conference(s). I do this by way of SReview, the online video review and transcode system that I wrote, which essentially crowdsources the manual work that needs to be done, and automates as much as possible of the workflow.

The original version of SReview consisted of a database, a (very basic) Mojolicious-based webinterface, and a bunch of perl scripts which would build and execute ffmpeg command lines using string interpolation. As a quick hack that I needed to get working while writing it in my spare time in half a year, that approach was workable and resulted in successful postprocessing after FOSDEM 2017, and a significant improvement in time from the previous years. However, I did not end development with that, and since then I've replaced the string interpolation by an object oriented API for generating ffmpeg command lines, as well as modularized the webinterface. Additionally, I've had help reworking the user interface into a system that is somewhat easier to use than my original interface, and have slowly but surely added more features to the system so as to make it more flexible, as well as support more types of environments for the system to run in.

In the previous blog post of this series, we discussed KDToolBox::QtHasher, a helper class that allows us to use unordered associative containers datatypes which have a qHash() overload but not a std::hash specialization. The majority of Qt value classes indeed are lacking such a specialization, even if they do provide a qHash() overload.

For our datatypes, having to provide both qHash and std::hash (if you want to store them in either QHash/QSet or std::unordered_map/set without the need of a customer hasher) is…mildly annoying. In a project, I've even resorted to using a macro to implement one function in terms of the other one.

This consideration led me to ask myself, "why can't QHash itself support std::hash directly?" This would allow me to implement just one hashing function, and not two. Cherry on top: it would allow us to use QHash/QSet datatypes that only offer std::hash and not qHash, such as the ones coming from the Standard Library! (You may want to read here about why it's actually impossible to reliably add a qHash overload for them.)

After 5 months of work, I am now preparing to merge the new API and implementation for Qt Multimedia back into the development branch.

You can find the first iteration of a merge commit here: https://codereview.qt-project.org/c/qt/qtmultimedia/+/351108

With this, Qt Multimedia is probably the module that is changing most between Qt 5 and Qt 6. The reason for that is that we had large issues maintaining Qt Multimedia during the Qt 5 lifetime, and never really got to a point where it offered a consistent experience across all platforms.

The hope is that we can change that for Qt 6. To make this possible, we have changed not only parts of the public API, but completely redone its internal architecture, especially how multimedia connects to the platform specific backends. Apart from cleaning up the backend API and greatly simplifying it, I also chose to make it private and remove the plugin architecture around it. The backend is now selected at compile time, and we're now only supporting one backend per platform.

The architectural cleanup lead to huge simplifications in the code base. The module went from 140k LOC in 5.15 to 73k LOC in Qt 6, while keeping 90% of the functionality we had in 5.15 and adding a few things that were missing there. This should make it significantly easier to maintain and further develop the module over the lifetime of Qt 6.

Qt Multimedia should return for Qt 6.2's release later this year and is perhaps the module changing the most in its transition from Qt5 to Qt6.

Qt Multimedia has been one of the many missing modules currently from Qt 6.0~6.1 while not only has it been ported to Qt 6 now but has been seeing some radical improvements.

The official publication date of the relevant QUIC specifications is: May 27, 2021.

I've done many presentations about HTTP and related technologies over the years. HTTP/2 had only just shipped when the QUIC working group had been formed in the IETF and I started to mention and describe what was being done there.

[...]

I initially wanted to keep up closely with the working group and follow what happened and participate on the meetings and interims etc. It turned out to be too difficult for me to do that so I had to lower my ambitions and I've mostly had a casual observing role. I just couldn't muster the energy and spend the time necessary to do it properly.

I've participated in many of the meetings, I've been present in the QUIC implementers slack, I've followed lots of design and architectural discussions on the mailing list and in GitHub issues. I've worked on implementing support for QUIC and h3 in curl and thanks to that helped out iron issues and glitches in various implementations, but the now published RFCs have virtually no traces of me or my feedback in them.
»
Printer-friendly version

2812 reads

PDF version
More in Tux Machines
digiKam 7.7.0 is released

After three months of active maintenance and another bug triage, the digiKam team is proud to present version 7.7.0 of its open source digital photo manager. See below the list of most important features coming with this release.

Dilution and Misuse of the "Linux" Brand

Samsung, Red Hat to Work on Linux Drivers for Future Tech

The metaverse is expected to uproot system design as we know it, and Samsung is one of many hardware vendors re-imagining data center infrastructure in preparation for a parallel 3D world. Samsung is working on new memory technologies that provide faster bandwidth inside hardware for data to travel between CPUs, storage and other computing resources. The company also announced it was partnering with Red Hat to ensure these technologies have Linux compatibility.

today's howtos