Ubuntu: Wiki Reboot, Stable Release Updates on Xubuntu, and More
Submitted by Roy Schestowitz on Tuesday 16th of March 2021 05:02:32 AM
Filed under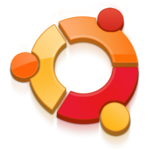 It's time to replace the Ubuntu Wiki. In fact it was probably time to replace it a few years ago, but we are where we are. It should be a reliable and useful resource for the Ubuntu community. It's failing at that. We have failed here.

Aside: There are actually multiple wikis in use in the Ubuntu project. The primary one is wiki.ubuntu.com, which has been in use since forever (in Ubuntu terms). It's the main topic of this post, but the others are certainly in need of some love too.

Most pages are meeting records, specifications, design & technical documents or team and personal pages. A lot of the pages are valuable to someone. I don't have access to data on how often pages are visited, but the RecentChanges page shows how often they're edited. The wiki contains somewhere around eightysix thousand pages, and some of those get edited on most days.

Over the years a few people (including myself) have looked at what it might take to update the wiki. However, time and motivation was lacking, so everything stayed the same. The Wiki is running MoinMoin 1.9.8 (last I checked) with some tweaks.

From the moment an Ubuntu release (and flavors) reaches Final Freeze until the release is end-of-life (EOL), updates are released following the "stable release update" procedure, or SRU. This process is documented on the Ubuntu Wiki. However, it can be intimidating for new and long-time contributors and also confusing for users. I'd like to explain this process from a Xubuntu perspective.

We currently have two packages going through the SRU procedure for Xubuntu 20.04 and 20.10. After you've read this article, consider checking them out and helping with verification.

[...]

While not an exciting topic, I hope this helped to provide some insight into the inner workings of a stable Xubuntu release. Let me know if you have any questions or if I got something wrong. If you're working on another Ubuntu flavor or derivative, what's the post-development release process look like for your team?

Welcome to the Ubuntu Weekly Newsletter, Issue 674 for the week of March 7 – 13, 2021.
»
Printer-friendly version

2543 reads

PDF version
More in Tux Machines
digiKam 7.7.0 is released

After three months of active maintenance and another bug triage, the digiKam team is proud to present version 7.7.0 of its open source digital photo manager. See below the list of most important features coming with this release.

Dilution and Misuse of the "Linux" Brand

Samsung, Red Hat to Work on Linux Drivers for Future Tech

The metaverse is expected to uproot system design as we know it, and Samsung is one of many hardware vendors re-imagining data center infrastructure in preparation for a parallel 3D world. Samsung is working on new memory technologies that provide faster bandwidth inside hardware for data to travel between CPUs, storage and other computing resources. The company also announced it was partnering with Red Hat to ensure these technologies have Linux compatibility.

today's howtos