Building a Retro Linux Gaming Computer - Part 3: Installing Red Hat Linux 9
Submitted by Roy Schestowitz on Tuesday 16th of March 2021 04:02:20 AM
Filed under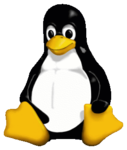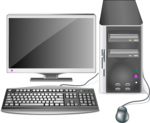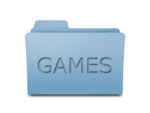 My first choice was to run Red Hat Linux 9, for the arbitrary reason that it was the final release of the once dominant distribution before Red Hat switched focus to Red Hat Enterprise Linux and backed the community Fedora Project instead for home use. It was also the second Red Hat Linux release to feature the delightful Bluecurve desktop theme for both Gnome and KDE, a personal favourite of my childhood.
Although coming out a little late for the period of the machine, 192 MB was still the recommended amount of memory for graphical use, with 128 MB as the minimum. A 400 MHz Pentium II or better CPU was also advised. I knew then that I was cutting things a bit close, but I still found myself disappointed with the outcome; while the system installed and ran, even at idle Red Hat Linux 9 consumed almost all my memory.
As expected my Rage 128 Pro Ultra was recognized by the installer and DRI was loaded on first boot. The only manual configuration necessary was setting the "AGPMode" option in the redhat-config-display utility to "2", as otherwise the card would run at AGP 1x speed. Both glxinfo and glxgears showed no issues, and the included Tux Racer game ran at an acceptable if not breakneck pace. Things seemed to be going to plan.
My next test was installing the Loki Software retail release of Quake III Arena, and the result looked to be promising. While I had to copy my system's libGL.so.1 file to the game's install directory in order to get it to launch, once accomplished the performance was impressive. Not only did it seem competitive with Windows 98 but Linux appeared to be outclassing it. Frame rates were more consistent, and it lacked some of the graphical artifacts I had seen under Windows.
What was not drawing correctly were the marks left on walls or the shadows under the characters, with them showing up even through solid objects. While unsightly it had no effect on the gameplay, and could thankfully be mitigated by setting both the "cg_marks" and "cg_shadows" variables in the engine console to "0" in order to stop them being drawn. All in all an acceptable compromise for a performance boost in what is a demanding game for a Rage 128 Pro.

»
Printer-friendly version

2437 reads

PDF version
More in Tux Machines
digiKam 7.7.0 is released

After three months of active maintenance and another bug triage, the digiKam team is proud to present version 7.7.0 of its open source digital photo manager. See below the list of most important features coming with this release.

Dilution and Misuse of the "Linux" Brand

Samsung, Red Hat to Work on Linux Drivers for Future Tech

The metaverse is expected to uproot system design as we know it, and Samsung is one of many hardware vendors re-imagining data center infrastructure in preparation for a parallel 3D world. Samsung is working on new memory technologies that provide faster bandwidth inside hardware for data to travel between CPUs, storage and other computing resources. The company also announced it was partnering with Red Hat to ensure these technologies have Linux compatibility.

today's howtos