Linux Foundation: Zephyr Project, OMP, CDF, LF Energy
Submitted by Roy Schestowitz on Sunday 1st of March 2020 03:34:06 PM
Filed under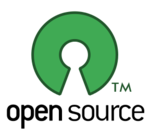 The OMP was founded last year under the umbrella of the Joint Development Foundation, which is part of the Linux Foundation. Original members The BMW Group, and Microsoft have welcomed Anheuser-Busch InBev (AbInBev), Bosch Group, and ZF Friedrichshafen AG, as steering committee members. The OMP steering committee has approved a number of working groups to focus on core areas important to the industry, including IoT connectivity, semantic data models, Industrial IoT reference architecture, and core services for ATS (autonomous transport systems).

Dan Lopez, program manager for the CDF, says the consortium, an arm of the Linux Foundation. is still working out the precise relationship between the various projects. It's unclear, for example, where the capabilities of one of the Jenkins platforms begins and ends compared to Spinnaker.

[...]

Regardless of how open source CI/CD platforms evolve in the months and years ahead, it's clear some level of convergence is underway. Workflows built using containers should enable DevOps teams to build workflows that can be deployed on both existing and emerging DevOps platforms. That's critical because, at a time when adoption of DevOps remains uneven, IT organizations don't want to feel that going down one path versus another will lock them into a specific platform.

Can Open Source Technology Help Meet Decarbonization Goals? [Ed: This article repeats intentional lies from Microsoft intended to distract from its close connection to oil giants]

In an exclusive interview with Shuli Goodman, Executive Director at LF Energy, an initiative hosted by Linux Foundation.

[...]

Renewable energy is variable, meaning a cloud can pass and shade a PV panel, or the wind may not blow, and you won't be able to create energy. This is different from a coal fire plant, which is constantly generating as long as you feed the plant. So for companies to feel comfortable to switch to renewable energy, energy providers are going to require the ability to move electrons from places that have the energy to places that don't and enable network operators to "orchestrate" or "shape energy."

The only way to do this is by enabling a digital supply-chain – through a communication infrastructure that networks electrons through meta-data – and by creating the market mechanisms that shift supply and demand to meet the new characteristics of a decarbonized grid.

Open source creates a community where companies collaborate and share resources to develop the foundations of these complex processes. This ensures they don't waste time attempting to recreate and support redundant technology and processes that could ultimately benefit the entire industry if they were harmonized into a shared, de facto code implementation. If we join forces and minimize fragmentation, the industry can better achieve innovation — in this case, the technology needed to better integrate and utilize renewable energy — much more quickly than trying to work out the problems by themselves.
»
Printer-friendly version

2738 reads

PDF version
More in Tux Machines
digiKam 7.7.0 is released

After three months of active maintenance and another bug triage, the digiKam team is proud to present version 7.7.0 of its open source digital photo manager. See below the list of most important features coming with this release.

Dilution and Misuse of the "Linux" Brand

Samsung, Red Hat to Work on Linux Drivers for Future Tech

The metaverse is expected to uproot system design as we know it, and Samsung is one of many hardware vendors re-imagining data center infrastructure in preparation for a parallel 3D world. Samsung is working on new memory technologies that provide faster bandwidth inside hardware for data to travel between CPUs, storage and other computing resources. The company also announced it was partnering with Red Hat to ensure these technologies have Linux compatibility.

today's howtos