Programming With Django and Python
Submitted by Rianne Schestowitz on Monday 23rd of December 2019 05:36:33 AM
Filed under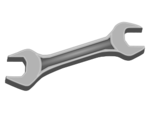 And if you've got this humongous code-base not written with all the ugettext and ugettext_lazy stuff in mind, then "Boy! You're in danger! You should better start praying to almighty to give you strength and endurance on your path to become a Multilingual Super Hero"

In this post, we'll see how you can support multiple languages in your Django based projects and be a Multilingual Super Hero!

The journey to be any hero isn't easy and same is the case with this. So, we'll also see certain gotchas that would be your shield in supporting internationalization and localization in your projects. Of course, there is the Django documentation, but one might feel lost in all the details that make it quite overwhelming. So, this post would be a primer to get you started with supporting localization in your projects.

NOTE: This is by no means a comprehensive tutorial. Although we'll have a primer for you to explaining most of the things that are needed for supporting internationalization and translation in your projects, there are various other things that are provided with Django for more complex cases. For more information, please refer to the Django Translation Docs.

My first step with FOSS was during the summer of 2014, where I got introduced to DGPLUG (Durgapur Linux Users Group). Every year, they conduct a training over IRC covering a wide range of topics. Since then, I've been contributing to different projects, primarily to Mozilla's Gecko Engine. Recently I also started contributing to CPython.

Over this journey as CuriousLearner over the past few years, I've been fortunate enough to collaborate with some of the best engineers, learnt a lot of skills & gained some nice perspective on different technologies by just contributing to Open Source. I owe my learning to them.

I've been always asked this question by my friends, colleagues, and strangers whom I often run into in local meet-ups and conferences.

The equation describes a system with nonlinear damping, the degree of damping given by μ. If μ = 0 the system is linear and undamped, but for positive μ the system is nonlinear and damped. We will plot the phase portrait for the solution to Van der Pol's equation in Python using SciPy's new ODE solver ivp_solve.

The function ivp_solve does not solve second-order systems of equations directly. It solves systems of first-order equations, but a second-order differential equation can be recast as a pair of first-order equations by introducing the first derivative as a new variable.
»
Printer-friendly version

2976 reads

PDF version
More in Tux Machines
digiKam 7.7.0 is released

After three months of active maintenance and another bug triage, the digiKam team is proud to present version 7.7.0 of its open source digital photo manager. See below the list of most important features coming with this release.

Dilution and Misuse of the "Linux" Brand

Samsung, Red Hat to Work on Linux Drivers for Future Tech

The metaverse is expected to uproot system design as we know it, and Samsung is one of many hardware vendors re-imagining data center infrastructure in preparation for a parallel 3D world. Samsung is working on new memory technologies that provide faster bandwidth inside hardware for data to travel between CPUs, storage and other computing resources. The company also announced it was partnering with Red Hat to ensure these technologies have Linux compatibility.

today's howtos