Events: RISC-V Challenges And Opportunities, XDC on FPGAs and Podman 101 at the Middlesex University Mauritius
Submitted by Roy Schestowitz on Thursday 24th of October 2019 03:24:05 PM
Filed under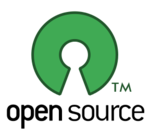 Semiconductor Engineering sat down to discuss open instruction set hardware and the future of RISC-V with Ben Levine, senior director of product management in Rambus' Security Division; Jerry Ardizzone, vice president of worldwide sales at Codasip; Megan Wachs, vice president of engineering at SiFive; and Rishiyur Nikhil, CTO of Bluespec. What follows are excerpts of that conversation.

[...]

Wachs: I think the biggest competition is actually people wanting to do it themselves. They read the RISC-V spec, they say, 'This is awesome and fun. I am going to do it myself.' And then you know, they get about two thirds the way through and start realizing, 'Oh, this is a little bit complicated.' The biggest competition is actually internal teams.

Ardizzone: From my point of view the biggest competition for us is clearly Arm. They own about 80% of the market. So if we want to be successful and grow, we need to take some of that market share, and that's our mission. But we also some very strong competitors out there, and as they grow, they will become our main competition.

Levine: In regard to the point about internal teams, we did develop our own RISC-V CPU and it was not easy and we only did it because we had a very compelling reason to do so, because we had security features that we needed to add at the microarchitecture level. If not for that, we would be better off just buying IP from someone else who specializes in that and already has the IP developed. So I think there is competition from internal teams but it is much more challenging than people realize when they start down that road.

The problems with field-programmable gate arrays (FPGAs) is not exactly an obvious talk topic for a graphics-related conference like the 2019 X.Org Developers Conference (XDC). Ben Widawsky acknowledged that, but said that he sees parallels in the situation with FPGA support in the free-software world and the situation with graphics hardware support in the past. It is his hope that the tools for developing with FPGAs can make the same journey that graphics drivers have made over the last two decades or so.

Widawsky began by saying that attendees must think he knows some pretty important people to be able to present on a non-graphics topic; "I guess you'd be right", he said with a grin—to laughter. By way of an introduction, he said that he worked on the graphics stack at Intel from 2010 until 2018 when he moved into other work at the company. He is now using some of his free time "looking at FPGAs and trying to make a more open stack for FPGAs".

Chittesh, also our local Mozillian, spoke about the Internet Health Report and raised privacy concerns surrounding major online platforms. He mentioned the Cambridge Analytica scandal in particular, especially how that raised public awareness about digital privacy. He added that following the enforcement of the European Union's General Data Protection Regulations (EU GDPR), tens of thousands of violation complaints have been filed. Google was fined €50 million for GDPR violations in France.

His talk was more a message to the young students for them to review their online habits and take a moment to think about digital privacy.

On the other hand I had a semi-technical talk about Pods & Containers. Although we had a lecture theatre fully packed with Computer Science students, I was told they were mostly in second year, I realise that not everyone would be acquainted to Linux containers, or yet Linux itself.
»
Printer-friendly version

2744 reads

PDF version
More in Tux Machines
digiKam 7.7.0 is released

After three months of active maintenance and another bug triage, the digiKam team is proud to present version 7.7.0 of its open source digital photo manager. See below the list of most important features coming with this release.

Dilution and Misuse of the "Linux" Brand

Samsung, Red Hat to Work on Linux Drivers for Future Tech

The metaverse is expected to uproot system design as we know it, and Samsung is one of many hardware vendors re-imagining data center infrastructure in preparation for a parallel 3D world. Samsung is working on new memory technologies that provide faster bandwidth inside hardware for data to travel between CPUs, storage and other computing resources. The company also announced it was partnering with Red Hat to ensure these technologies have Linux compatibility.

today's howtos