Graphics: Intel OpenGL/Vulkan Drivers, Khronos Talk and DRM (HDCP) in Weston
Submitted by Roy Schestowitz on Friday 4th of October 2019 10:13:43 AM
Filed under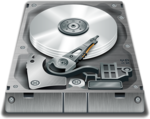 One of the interesting reveals so far from this week's X.Org Developers' Conference in Montreal is that Intel has been developing a new back-end compiler for their OpenGL/Vulkan Linux drivers based upon their experiences so far with their NIR support and the lessons learned over the past number of years.

While Valve has been developing ACO as a new Radeon compiler back-end, Intel developers have been creating "IBC" as the new "Intel Backend Compiler" for their Iris OpenGL and ANV Vulkan driver components living within Mesa.

Neil Trevett, the president of the Khronos Group, presented at the X.Org Developers' Conference for the first time. During his presentation on Wednesday he covered their usual initiatives, how Khronos engages in open-source and open standards, and related bits -- plus a few interesting ones.

For the most part the presentation isn't really dramatic for any veteran developer or anyone reading Phoronix for enough years. Though he did re-affirm the commitment that "open-source is vital to build ecosystems around open API standards" -- yes, many of you will find that ironic with Trevett being employed by NVIDIA. On the Khronos front, they have continued engaging and pushing forward their conformance test suites (CTS) as open-source and that's been one of the exciting developments of recent years and ensuring better quality drivers.

First I'll reiterate what HDCP is and why supporting it cannot take away any freedoms. Then I'll give some background on Weston's ideology and justify supporting HDCP in Weston with both economical and technical arguments. While I do work for Collabora, these are my personal opinions.

[...]

I was not participating in the project yet when the license was chosen, but I agree with it. I, with my upstream Weston maintainer hat on, want Weston to be used by companies, including in their shipping products. MIT license makes that very easy for the companies. GNU GPL or LGPL could make it hard, especially GPL v3+ which many companies just steer very clear of. This is the reality outside of our control, however sad you might think it is. Forced with a trade-off not unique to the Weston project, it chose to favour adoption over strong copyleft, as did other open source projects before, Xorg and Mesa for example.

When Weston is used in shipping products, it is much more likely that companies will provide resources to improve Weston also in upstream. Even if companies did not directly do that, they might hire others like Collabora to work on Weston, and then Collabora can redirect some of that revenue back to Weston upstream development. That will likely benefit also other users of Weston, even the private home users and hobbyists. It is all the same reasons why hardware drivers should go into the Linux kernel upstream, just in much smaller scale.
»
Printer-friendly version

2097 reads

PDF version
More in Tux Machines
digiKam 7.7.0 is released

After three months of active maintenance and another bug triage, the digiKam team is proud to present version 7.7.0 of its open source digital photo manager. See below the list of most important features coming with this release.

Dilution and Misuse of the "Linux" Brand

Samsung, Red Hat to Work on Linux Drivers for Future Tech

The metaverse is expected to uproot system design as we know it, and Samsung is one of many hardware vendors re-imagining data center infrastructure in preparation for a parallel 3D world. Samsung is working on new memory technologies that provide faster bandwidth inside hardware for data to travel between CPUs, storage and other computing resources. The company also announced it was partnering with Red Hat to ensure these technologies have Linux compatibility.

today's howtos