Slackware-Based Porteus Linux 5.01 Released with Linux Kernel 6.5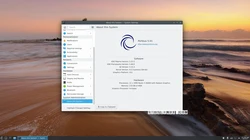 Based on the Slackware 15.0 repositories from Slackware-15.0-patches as of September 21st, 2023, Porteus 5.01 received a major kernel bump compared to Porteus 5.0, which was powered by Linux kernel 5.18, namely the latest and greatest Linux 6.5 kernel. This will provide users who want to install Porteus on newer devices with better hardware support.
Porteus 5.01 also comes with a new script called convertz to allow the conversion of a folder of xz compressed modules to zstd compressed modules for a performance boost, prebuilt NVIDIA 535 and 470 driver modules with multilib support, and a new boot splash theme.