lnav: Advanced Log File Viewer for Linux Desktops and Servers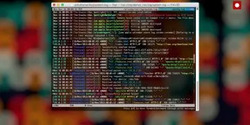 lnav can unzip all the compressed log files on the fly and merge them together for a nice display. The display is parsed and formatted based on the types of errors/warnings – this helps to quickly glance through the thousands of logs, especially in servers.
While analysing the logs, timestamps are very important. So lnav merges multiple logs based on timestamps, which is very helpful for tracking down system issues.