System76's COSMIC Desktop Ditched GTK in Favor of Iced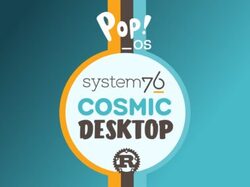 System76's engineers picked Iced, a Rust-based cross-platform GUI toolkit, over GTK for their in-house developed COSMIC Desktop.
System76, a computer manufacturer specializing in the sale of notebooks, desktops, and servers, is a well-known name in the Linux community. Being a strongly Linux-oriented company, System76 utilizes free and open-source software and offers its own Ubuntu-based Linux distribution, Pop!_OS.
The distro uses COSMIC Desktop, an in-house developed desktop environment based on GNOME but extends on it with additional functionality.
Also: Can I run Ubuntu Linux on the Lenovo ThinkPad X1 Extreme Gen 5?