Podman vs Docker: What's the Difference?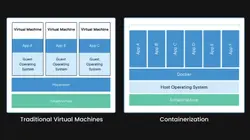 Containerization is all the rage right now. Docker, introduced back in 2014, has become the most popular tool for managing containers. Later, in 2018, Red Hat unveiled Podman as an alternative to Docker.
Since both Docker and Podman are intended to do the same thing, let us see what advantages one holds over the other.