11 Gorgeous KDE Plasma Themes to Make Your Linux Desktop Even More Beautiful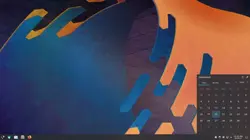 One of the most powerful features of the KDE Plasma desktop is its fantastic potential for customization.
Speaking of customization, changing the theme is perhaps its most common and most visual aspect.
Not that the default Breeze theme is bad looking. It's just that you can give it an entirely different look with a new theme and icon set.