Security Leftovers
Submitted by Roy Schestowitz on Friday 12th of August 2022 09:19:36 PM
Filed under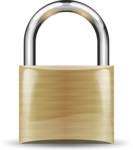 CERT-In on Wednesday issued alerts for multiple vulnerabilities in Microsoft products including Microsoft Exchange, Microsoft Windows Support Diagnostic Tool, and Red Hat Linux Kernel. The vulnerabilities are said to be used by remote attackers to access sensitive information and execute arbitrary code on Microsoft products while in Red Hat Linux Kernel they can be exploited to gain elevated privileges and access sensitive information

We noticed a server hosting both a HyperBro sample and a malicious Mach-O executable named "rshell." HyperBro is a malware family used by Iron Tiger (also known as Emissary Panda, APT27, Bronze Union, and Luckymouse), an advanced persistent threat (APT) group that has been performing cyberespionage for almost a decade, and there have been no reports of this group associated with a tool for Mac operating systems (OS). We analyzed the Mach-O sample and found it to be a new malware family targeting the Mac OS platform. We also eventually found samples compiled for the Linux platform that belongs to the same malware family.
»
Printer-friendly version

415 reads

PDF version
More in Tux Machines
today's howtos

Open Hardware: XON/XOFF and Raspberry Pi Pico

In the olden days of computing, software flow control with control codes XON and XOFF was a necessary feature that dumb terminals needed to support. When a terminal received more data than it could display, there needed to be a way for the terminal to tell the remote host to pause sending more data. The control code 19 was chosen for this. The control code 17 was chosen to tell the remote host to resume transmission of data.

Dmytro Panin is at it again, creating a teeny system monitor for his MacBook from scratch with help from our favorite microcontroller, the Raspberry Pi Pico. This plug-and-play system monitor (opens in new tab) lets him keep a close eye on resource usage without having to close any windows or launch any third-party programs. The device is Pico-powered and plugs right into the MacBook to function. It has a display screen that showcases a custom GUI featuring four bar graphs that update in real-time to show the performance of different components, including the CPU, GPU, memory, and SSD usage. It makes it possible to see how hard your PC is running at a glance.

Security Leftovers

How to Apply Accent Colour in Ubuntu Desktop

A step-by-step tutorial on how to apply accent colour in Ubuntu desktop (GNOME) with tips for Kubuntu and others.