today's howtos
Submitted by Roy Schestowitz on Thursday 11th of August 2022 04:51:03 PM
Filed under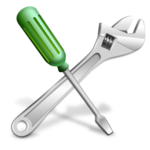 Identifying large files on your PC can help you quickly reclaim some much needed space. For desktop Linux users, hunting down large unnecessary files might be optional. But when it comes to server space, it costs money and you have to pay for that excess space every month. Here's how you can locate big files in Linux to quickly get rid of them.

The latest Debian-based systems have deprecated the use of the apt-key command. This command is used to import the GPG signing keys to systems. This command was working fine till Debian 10 and its derivatives. After the release of Debian 11 (and its derivatives like Ubuntu 22.04), the users start getting a warning message on the screen during the keys import. You will see the warning message "Warning: apt-key is deprecated. Manage keyring files in trusted.gpg.d instead (see apt-key(8))". As this is a warning message you can still use the apt-key command but the newer version of Debian and Ubuntu will remove the support of this command.

So, it will be good to upgrade ourselves and start using the signed-by for maintaining the GPG keys and for the repositories. In this article, we will discuss, how securely import the GPG repository signing keys to the Ubuntu, Debian, Linux Mint and Pop!_OS, etc.

Whenever a problem occurs with the system, the main solution is to perform a restart or reboot the system. Similarly, if a problem occurs with the network, then its easy treatment is to restart the network. There are many scenarios where you may need to restart the network on Ubuntu like settings of the network were changed or the active network connection not working properly. Restarting the network services is equally important for all Linux systems.

If you're a fan of phpMyAdmin, you know how easy that platform makes managing relational databases. But what if you need to manage more than one type of database? Maybe you work with both relational and NoSQL databases. If that's the case, where do you turn?

One option is Adminer, which supports MySQL versions 5, 7 and 8, MariaDB, PostgreSQL, SQLite, MS SQL, Oracle, Elasticsearch, MongoDB, SimpleDB via plugin, Firebird via plugin and ClickHouse via plugin.

Apple Music is available on most platforms, including Apple's, as well as Windows and Android. However, there's no Apple Music—or even iTunes for that matter—on Linux.

Ergo, if you're an Apple Music subscriber and use Linux on the PC side of things, you have to resort to using Apple Music's web player to listen to music on your computer.

But as you may know, the experience is nowhere close to perfect. To fix this, some developers came up with Cider, an open-source Apple Music client for Linux. So let's jump in to explore Cider on Linux.

In this tutorial, we will show you how to install Android Studio on Linux Mint 21. For those of you who didn't know, Android Studio is a free and open source multi-platform supported and java based developer tool that helps the developer create and develop their android based applications. It provides the options, a graphical user interface (GUI), an app project, importing existing projects, changing the configuration, running the app in debug mode, and much more.

This article assumes you have at least basic knowledge of Linux, know how to use the shell, and most importantly, you host your site on your own VPS. The installation is quite simple and assumes you are running in the root account, if not you may need to add 'sudo' to the commands to get root privileges. I will show you the step-by-step installation of an Android Studio on Linux Mint 21 (Vanessa).

This guide will talk about one of these emulators, Terminator, and how to install it on Ubuntu 22.04 LTS

Ubuntu ships with some graphical utilities to configure network devices, but there are some topics that server administrators especially need to master—and that includes knowing how to configure network devices from the command line.

To manage your Ubuntu Server network from the command line, it is important to know concepts such as Ethernet interfaces, IP addressing, bridging, and name resolution. Here's a primer.

Learn the steps to install KDE Plasma 5 Desktop on Fedora 36 workstation desktops and other previous versions such as 35, 34… to get a beautiful alternative to the system's default GNOME 42 Desktop.

Fedora plays a not negligible contribution to the Red Hat value chain. It is not meant to generate revenue but instead gives the right direction to the future versions of RHEL. It is an experimental ground for Red Hat. Fedora is allowed to experiment with new technologies, which is why it offers a wide range of packages directly to install using the default system repo. It is more friendly than Redhat and its based distros such as CentOS, Oracle, Rocky, and Almalinux.

NetBox is Infrastructure Resource Modeling (IRM) software designed for network automation. Learn how to install NetBox IRM on Debian 11 here.

Simple Authentication and Security Layer or SASL is a framework for authentication, encryption, and data security used in Internet protocols. John Gardiner Myers wrote the original SASL specification (RFC 2222) in 1997. SASL also provides a data security layer offering data integrity and data confidentiality services.
»
Printer-friendly version

373 reads

PDF version
More in Tux Machines
today's howtos

Open Hardware: XON/XOFF and Raspberry Pi Pico

In the olden days of computing, software flow control with control codes XON and XOFF was a necessary feature that dumb terminals needed to support. When a terminal received more data than it could display, there needed to be a way for the terminal to tell the remote host to pause sending more data. The control code 19 was chosen for this. The control code 17 was chosen to tell the remote host to resume transmission of data.

Dmytro Panin is at it again, creating a teeny system monitor for his MacBook from scratch with help from our favorite microcontroller, the Raspberry Pi Pico. This plug-and-play system monitor (opens in new tab) lets him keep a close eye on resource usage without having to close any windows or launch any third-party programs. The device is Pico-powered and plugs right into the MacBook to function. It has a display screen that showcases a custom GUI featuring four bar graphs that update in real-time to show the performance of different components, including the CPU, GPU, memory, and SSD usage. It makes it possible to see how hard your PC is running at a glance.

Security Leftovers

How to Apply Accent Colour in Ubuntu Desktop

A step-by-step tutorial on how to apply accent colour in Ubuntu desktop (GNOME) with tips for Kubuntu and others.