Microsoft Layoffs
Submitted by Roy Schestowitz on Wednesday 10th of August 2022 09:34:05 PM
Filed under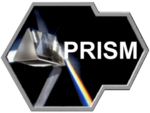 Microsoft is telling staff across the entire business to cast a more watchful eye over expenses in the face of economic uncertainty.

Some business travel, external training sessions, and company get-togethers are all falling under the gaze of Redmond's accountants.

In one recent instance recounted by a loquacious yet unidentified source, as reported by the Wall Street Journal, Microsoft managers personally paid the bill to feed and water staff at a company picnic, something the multibillion-dollar-profit business would have covered itself before.

Last month during an earnings call to discuss Microsoft's financials for its Q4 ended 30 June, chief financial officer Amy Hood said: "We will continue to invest in future growth while maintaining intense focus on operational excellence and execution discipline."
»
Printer-friendly version

519 reads

PDF version
More in Tux Machines
today's howtos

Open Hardware: XON/XOFF and Raspberry Pi Pico

In the olden days of computing, software flow control with control codes XON and XOFF was a necessary feature that dumb terminals needed to support. When a terminal received more data than it could display, there needed to be a way for the terminal to tell the remote host to pause sending more data. The control code 19 was chosen for this. The control code 17 was chosen to tell the remote host to resume transmission of data.

Dmytro Panin is at it again, creating a teeny system monitor for his MacBook from scratch with help from our favorite microcontroller, the Raspberry Pi Pico. This plug-and-play system monitor (opens in new tab) lets him keep a close eye on resource usage without having to close any windows or launch any third-party programs. The device is Pico-powered and plugs right into the MacBook to function. It has a display screen that showcases a custom GUI featuring four bar graphs that update in real-time to show the performance of different components, including the CPU, GPU, memory, and SSD usage. It makes it possible to see how hard your PC is running at a glance.

Security Leftovers

How to Apply Accent Colour in Ubuntu Desktop

A step-by-step tutorial on how to apply accent colour in Ubuntu desktop (GNOME) with tips for Kubuntu and others.