Review: Linux Mint 21
Submitted by Roy Schestowitz on Monday 8th of August 2022 05:46:04 AM
Filed under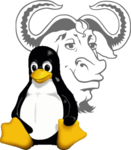 Linux Mint is one of the better known, beginner-friendly Linux distributions. The project's main branch is based on Ubuntu's long-term support (LTS) releases with an alternative branch based on Debian. The project's main branch is further split into three editions: Cinnamon, MATE, and Xfce.
The latest version of Mint features a handful of key features. This long-term support release will be maintained through to 2027. It includes a new rebase of the Muffin window manager to import improvements from the upstream Mutter window manager. It also includes a switch from the Blueberry Bluetooth software to Blueman for better cross-desktop support. This release also includes a process monitor which will let us know when automated tasks are running in the background and may impact system performance. A few other improvements and cosmetic changes are mentioned in the project's What's New document.
I downloaded the Cinnamon edition of Linux Mint 21 which is approximately 2.8GB in size. Booting from this media brings up a menu asking if we want to launch the live desktop, launch the desktop in compatibility mode (in case of video card issues), or launch the OEM installer. Taking the default quickly launched the Cinnamon desktop. On the desktop we find icons for launching the file manager and system installer. At the bottom of the display is a panel where we can find the application menu, task switcher, and system tray. The system was responsive and my hardware worked fairly well out of the box so I dived into installing the distribution.
Read on
»
Printer-friendly version

504 reads

PDF version
More in Tux Machines
today's howtos

Open Hardware: XON/XOFF and Raspberry Pi Pico

In the olden days of computing, software flow control with control codes XON and XOFF was a necessary feature that dumb terminals needed to support. When a terminal received more data than it could display, there needed to be a way for the terminal to tell the remote host to pause sending more data. The control code 19 was chosen for this. The control code 17 was chosen to tell the remote host to resume transmission of data.

Dmytro Panin is at it again, creating a teeny system monitor for his MacBook from scratch with help from our favorite microcontroller, the Raspberry Pi Pico. This plug-and-play system monitor (opens in new tab) lets him keep a close eye on resource usage without having to close any windows or launch any third-party programs. The device is Pico-powered and plugs right into the MacBook to function. It has a display screen that showcases a custom GUI featuring four bar graphs that update in real-time to show the performance of different components, including the CPU, GPU, memory, and SSD usage. It makes it possible to see how hard your PC is running at a glance.

Security Leftovers

How to Apply Accent Colour in Ubuntu Desktop

A step-by-step tutorial on how to apply accent colour in Ubuntu desktop (GNOME) with tips for Kubuntu and others.