NetBSD 9.3 released
Submitted by Roy Schestowitz on Saturday 6th of August 2022 04:25:44 PM
Filed under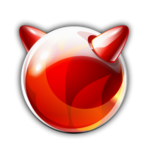 The NetBSD Project is pleased to announce NetBSD 9.3, the third release from the NetBSD 9 stable branch.
It represents a selected subset of fixes deemed important for security or stability reasons since the release of NetBSD 9.2 in May 2021, as well some enhancements backported from the development branch. It is fully compatible with NetBSD 9.0. Users running 9.2 or an earlier release are strongly recommended to upgrade.
Aside from many bug fixes, 9.3 includes backported improvements to suspend and resume support, various minor additions of new hardware to existing device drivers, compatibility with UDF file systems created on Windows 10, enhanced support for newer Intel Gigabit Ethernet chipsets, better support for new Intel and AMD Zen 3 chipsets, support for configuring connections to Wi-Fi networks using sysinst(8), support for wsfb-based X11 servers on the Commodore Amiga, and minor performance improvements for the Xen hypervisor.
»
Printer-friendly version

759 reads

PDF version
More in Tux Machines
today's howtos

Open Hardware: XON/XOFF and Raspberry Pi Pico

In the olden days of computing, software flow control with control codes XON and XOFF was a necessary feature that dumb terminals needed to support. When a terminal received more data than it could display, there needed to be a way for the terminal to tell the remote host to pause sending more data. The control code 19 was chosen for this. The control code 17 was chosen to tell the remote host to resume transmission of data.

Dmytro Panin is at it again, creating a teeny system monitor for his MacBook from scratch with help from our favorite microcontroller, the Raspberry Pi Pico. This plug-and-play system monitor (opens in new tab) lets him keep a close eye on resource usage without having to close any windows or launch any third-party programs. The device is Pico-powered and plugs right into the MacBook to function. It has a display screen that showcases a custom GUI featuring four bar graphs that update in real-time to show the performance of different components, including the CPU, GPU, memory, and SSD usage. It makes it possible to see how hard your PC is running at a glance.

Security Leftovers

How to Apply Accent Colour in Ubuntu Desktop

A step-by-step tutorial on how to apply accent colour in Ubuntu desktop (GNOME) with tips for Kubuntu and others.