Fedora / Red Hat Leftovers
Submitted by Roy Schestowitz on Thursday 28th of July 2022 11:23:28 PM
Filed under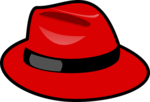 What makes a great leader? Some of the most important and inspirational qualities have little to do with technology.

Recently, finalists in the 2022 National CIO of the Year ORBIE Awards each shared a piece of advice they had collected over their careers. We've rounded up the ten best quotes on soft skills below. Read on, or download the complete quote book for advice on leadership, soft skills, career development, strategy, and more.

Organizations across industries are turning to data and analytics to solve business challenges. A survey by New Vantage Partners found that 91 percent of enterprises have invested in AI. However, the same study found that just 26 percent of these firms have AI in widespread production.

Organizations are struggling to solve business challenges with AI. They find that building machine learning (ML) applications takes time and requires expensive maintenance and talent that's in short supply. Leaders say that over 70% of data science projects report minimal or zero business impact.

Here's how low-code ML platforms can help tackle these challenges.

Please join us at the next regular Open NeuroFedora team meeting on Monday 18 July at 1300 UTC. The meeting is a public meeting, and open for everyone to attend.
»
Printer-friendly version

1127 reads

PDF version
More in Tux Machines
today's howtos

Open Hardware: XON/XOFF and Raspberry Pi Pico

In the olden days of computing, software flow control with control codes XON and XOFF was a necessary feature that dumb terminals needed to support. When a terminal received more data than it could display, there needed to be a way for the terminal to tell the remote host to pause sending more data. The control code 19 was chosen for this. The control code 17 was chosen to tell the remote host to resume transmission of data.

Dmytro Panin is at it again, creating a teeny system monitor for his MacBook from scratch with help from our favorite microcontroller, the Raspberry Pi Pico. This plug-and-play system monitor (opens in new tab) lets him keep a close eye on resource usage without having to close any windows or launch any third-party programs. The device is Pico-powered and plugs right into the MacBook to function. It has a display screen that showcases a custom GUI featuring four bar graphs that update in real-time to show the performance of different components, including the CPU, GPU, memory, and SSD usage. It makes it possible to see how hard your PC is running at a glance.

Security Leftovers

How to Apply Accent Colour in Ubuntu Desktop

A step-by-step tutorial on how to apply accent colour in Ubuntu desktop (GNOME) with tips for Kubuntu and others.