Godot 3.5 RC 8, Godot 4.0 alpha 13, and More
Submitted by Roy Schestowitz on Thursday 28th of July 2022 10:59:31 PM
Filed under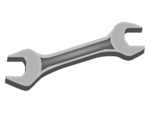 The upcoming Godot 3.5 is now considered feature complete, and has received a lot of bugfixes and improvements over the past weeks thanks to all the testers and developers who reported and fixed issues. We are now at the Release Candidate stage, finalizing everything so that we can release 3.5-stable for all users.

We just announced that we'll enter feature freeze next week to focus on stabilizing the existing functionality in Godot 4.0 and prepare the first beta release. But we're not there yet and we'll keep having frequent alpha builds until we're ready to slap the beta label on the engine. So here we go with 4.0 alpha 13!

We're determined to deliver a stable release of Godot 4.0 as soon as possible. To achieve this, we need to shift the focus from implementing new and exciting features towards stabilizing the existing functionality and fixing bugs.

The road to Beta 1

With that in mind, effective August 3rd we're entering a feature freeze stage, and no changes to the roadmap for Godot 4.0 will be expected. If you have pending work that you absolutely want to see in Godot 4.0, submit it before August 3rd. You can either open a pull request or contact the Production team directly for your work to be considered.
»
Printer-friendly version

1282 reads

PDF version
More in Tux Machines
today's howtos

Open Hardware: XON/XOFF and Raspberry Pi Pico

In the olden days of computing, software flow control with control codes XON and XOFF was a necessary feature that dumb terminals needed to support. When a terminal received more data than it could display, there needed to be a way for the terminal to tell the remote host to pause sending more data. The control code 19 was chosen for this. The control code 17 was chosen to tell the remote host to resume transmission of data.

Dmytro Panin is at it again, creating a teeny system monitor for his MacBook from scratch with help from our favorite microcontroller, the Raspberry Pi Pico. This plug-and-play system monitor (opens in new tab) lets him keep a close eye on resource usage without having to close any windows or launch any third-party programs. The device is Pico-powered and plugs right into the MacBook to function. It has a display screen that showcases a custom GUI featuring four bar graphs that update in real-time to show the performance of different components, including the CPU, GPU, memory, and SSD usage. It makes it possible to see how hard your PC is running at a glance.

Security Leftovers

How to Apply Accent Colour in Ubuntu Desktop

A step-by-step tutorial on how to apply accent colour in Ubuntu desktop (GNOME) with tips for Kubuntu and others.