Devices With GNU/Linux and Hardware Hacking
Submitted by Roy Schestowitz on Monday 27th of June 2022 08:39:59 AM
Filed under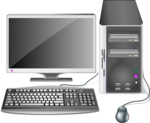 ESP32-C5 packs a dual-band Wi-Fi 6 (802.11ax) radio, along with the 802.11b/g/n standard for backward compatibility. The Wi-Fi 6 support is optimised for IoT devices, as the SoC supports a 20MHz bandwidth for the 802.11ax mode, and a 20/40MHz bandwidth for the 802.11b/g/n mode.

The IOT-GATE-IMX8PLUS is an IoT gateway made by Compulab that is based on the NXP i.MX.8M Plus System on Chip (SoC) for commercial or industrial applications. The device features dual GbE ports, Wi-Fi6/BLE 5.3 support, LTE 4G, GPS and many optional peripherals.

Compulab's new IoT gateway provides support for two processor models, the C1800Q and the C1800QM. Both come with a real time processor but only the C1800QM includes the AI/ML Neural Processing Unit. 

If you ever mention to a normal person that you're a hacker, and they might ask you if you can do something nefarious. The media has unfortunately changed the meaning of the word so that most people think hackers are lawless computer geniuses instead of us simple folk who are probably only breaking the laws meant to prevent you from repairing your own electronics. However, if you want a break, you can fully embrace the Hollywood hacker stereotype with Bitburner. Since it is all online, you don't even have to dig out your hoodie.
»
Printer-friendly version

947 reads

PDF version
More in Tux Machines
today's howtos

Open Hardware: XON/XOFF and Raspberry Pi Pico

In the olden days of computing, software flow control with control codes XON and XOFF was a necessary feature that dumb terminals needed to support. When a terminal received more data than it could display, there needed to be a way for the terminal to tell the remote host to pause sending more data. The control code 19 was chosen for this. The control code 17 was chosen to tell the remote host to resume transmission of data.

Dmytro Panin is at it again, creating a teeny system monitor for his MacBook from scratch with help from our favorite microcontroller, the Raspberry Pi Pico. This plug-and-play system monitor (opens in new tab) lets him keep a close eye on resource usage without having to close any windows or launch any third-party programs. The device is Pico-powered and plugs right into the MacBook to function. It has a display screen that showcases a custom GUI featuring four bar graphs that update in real-time to show the performance of different components, including the CPU, GPU, memory, and SSD usage. It makes it possible to see how hard your PC is running at a glance.

Security Leftovers

How to Apply Accent Colour in Ubuntu Desktop

A step-by-step tutorial on how to apply accent colour in Ubuntu desktop (GNOME) with tips for Kubuntu and others.