today's howtos
Submitted by Roy Schestowitz on Monday 27th of June 2022 06:12:53 AM
Filed under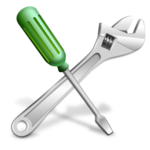 Deb-get is a high-level software installation and management tool that works on top of the apt package manager to easily enable installing 3rd-party software.

The developers of the utility have already identified a list of where most common 3rd-party applications are distributed, and they have simply programmed their utility to download software from these places and install them for you automatically, so that you don't have to do it by yourself.

You can check that list here.

The usage syntax is quite simple. Just like apt, you can run commands like deb-get install, deb-get show, deb-get search and deb-get remove.

If the 3rd-party application you are looking for is distributed in a Deb package repository, then that repository will be added to your system so that you can receive updates anytime you run the apt upgrade command. Otherwise, you will just need to run the deb-get upgrade command to update all your 3rd-party installed applications whenever there is a new version.

In this guide, you will learn how to install GVM 21.4 on Kali Linux. Greenbone Vulnerability Management (GVM), previously known as OpenVAS, is a network security scanner which provides a set of network vulnerability tests (NVTs) to detect security loopholes in systems and applications. As of this writing, GVM 21.4.4 is the current stable release.
»
Printer-friendly version

1100 reads

PDF version
More in Tux Machines
today's howtos

Open Hardware: XON/XOFF and Raspberry Pi Pico

In the olden days of computing, software flow control with control codes XON and XOFF was a necessary feature that dumb terminals needed to support. When a terminal received more data than it could display, there needed to be a way for the terminal to tell the remote host to pause sending more data. The control code 19 was chosen for this. The control code 17 was chosen to tell the remote host to resume transmission of data.

Dmytro Panin is at it again, creating a teeny system monitor for his MacBook from scratch with help from our favorite microcontroller, the Raspberry Pi Pico. This plug-and-play system monitor (opens in new tab) lets him keep a close eye on resource usage without having to close any windows or launch any third-party programs. The device is Pico-powered and plugs right into the MacBook to function. It has a display screen that showcases a custom GUI featuring four bar graphs that update in real-time to show the performance of different components, including the CPU, GPU, memory, and SSD usage. It makes it possible to see how hard your PC is running at a glance.

Security Leftovers

How to Apply Accent Colour in Ubuntu Desktop

A step-by-step tutorial on how to apply accent colour in Ubuntu desktop (GNOME) with tips for Kubuntu and others.